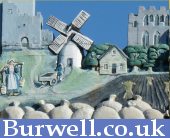 Events
•
Events Calendar
•
Burwell Museum
•
What's On East Cambs.
•
Cambridge Events
Action
•
Invest in the Reach Community Solar Farm
•
Register to Vote!
•
Scouts Hut Fund Raising
•
Help Save Magpas!
Area Photos
•
Weather
•
Burwell Business listing
Village News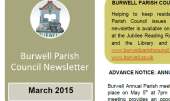 Parish Council News Letter March 2015
---
•
Burwell Windmill Project
•
Newmarket Journal
•
Cambs. Evening News
Featured Business
Welcome to Burwell Village, Cambridge England
This site is intended to serve the local community and anyone interested in Burwell and the surrounding area. All contributions, ideas (and corrections!) gratefully received.
If there is anything you would like to see added to this site then please
contact www.burwell.co.uk
Welcome, you are visitor number 1671976 to Burwell.co.uk (Est. August 1999).
Today is